Facilities | Clinic
Little Gems employs a full time, fully qualified school nurse, who has a small clinic within close reach of all the classrooms. Any child who falls sick during the school morning can be taken to the clinic whilst waiting for their parents to come and collect them.
The nurse is available throughout the school morning if you would like to discuss anything relating to your child's health and/or safety at school as well as giving advice on vaccinations, healthy eating, toilet training etc.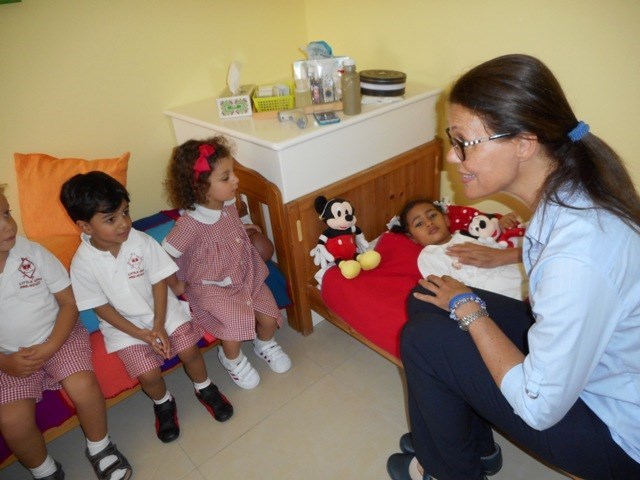 The nurse makes the children feel comfortable with her by having small groups visit her in the clinic and showing them what she does. The children love her and want to go and see her sometimes just for a sticker.or stamp.
In addition to the nurse, the majority of staff hold a certificate in Paediatric First Aid Training.
There is a first Aid Kit in every classroom and the school hall.