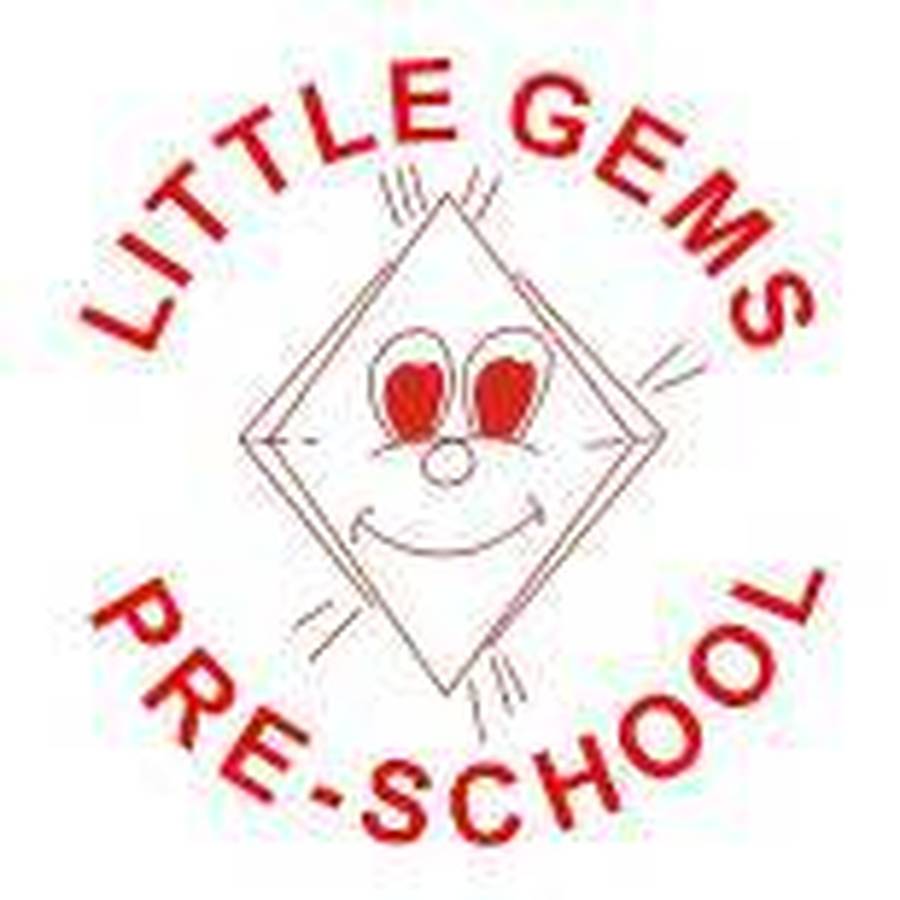 Welcome to Little Gems where
"every child matters"
Garga'oun - on Thursday 31st May all the classes joined in the celebrations of Garga'oun. It is a special time in Ramadan for children to receive and give.
Little Gems is a multi-national school that welcomes families of all nationalities. We treat everyone as individuals, respecting and celebrating differences in background, language and culture.
At Little Gems we aim to offer a caring, lively and happy environment for children in which they can feel secure. They are encouraged to develop their confidence and individuality as they adapt themselves to the wider world by becoming members of a group that play, work and learn together.
We aim to encourage the children to arrive each day full of eagerness and anticipation and to leave with a sense of achievement and pleasure. We present learning opportunities in a stimulating, diverse and fun way. Children leave us motivated to learn, curious to find out, feeling confident and well prepared for the next stage of their education.
Our curriculum is based on the Early Years Foundation Stage (EYFS) which provides a framework covering the 7 areas of learning. We help the children to make links between these areas using a mixture of adult led, adult supported and child-initiated activities and play, both inside and outside.
Little Gems is a privately owned Pre-school in Bahrain offering the British Curriculum. Established in 1993, the school moved premises to a brand new, purpose built site in January 2007.
We currently have 9 classes, catering for children aged between 18 months and 4 years old. Our facilities include 3 large, shaded play areas, a multi-purpose hall, Library, Arabic classroom and a grassed adventure garden.
At Little Gems we feel it is important for young children to be involved in community service and to begin to understand how to support others. We raised funds for a charity SIAB (School in a Bag).
School in a Bag delivers rucksacks filled with stationery, learning resources and eating utensils to poor, orphan disadvantaged and disaster-affected children around the world. To date, the initiative has delivered over 82,000 SchoolBags to children in 39 countries. A typical SchoolBag contains: 12 pencils, a pencil case with 10 biros, 12 colouring pencils, a math set, a ruler, 6 exercise books (two each of lined, squared, plain), a water bottle and a lunch box. The contents are always brand new and to ensure equality amongst the beneficiaries, the SchoolBags are all identical. After our fundraising we were able to provide 58 bags to children across the world.
Many thanks to everyone involved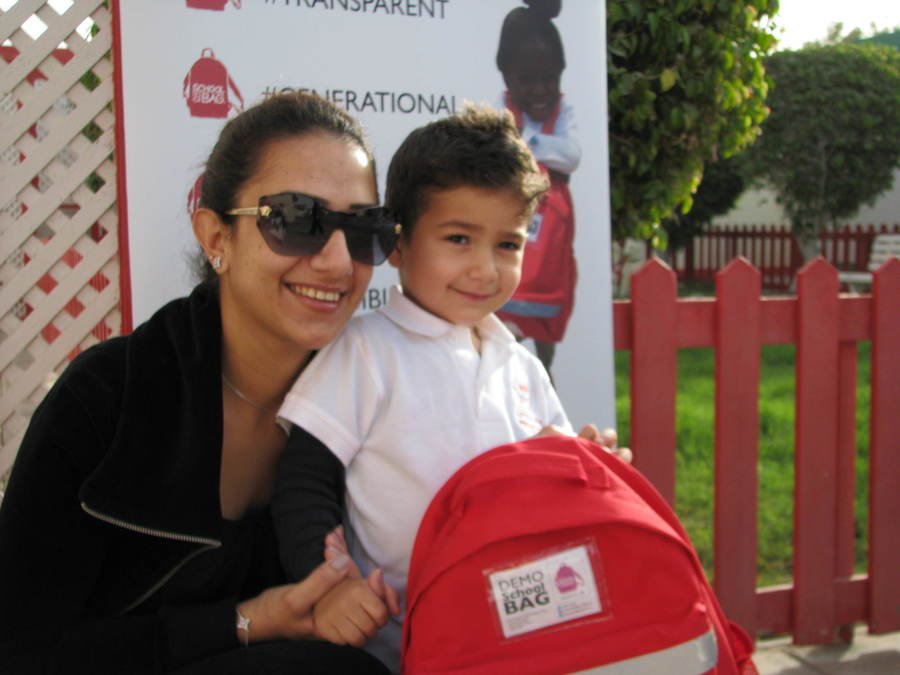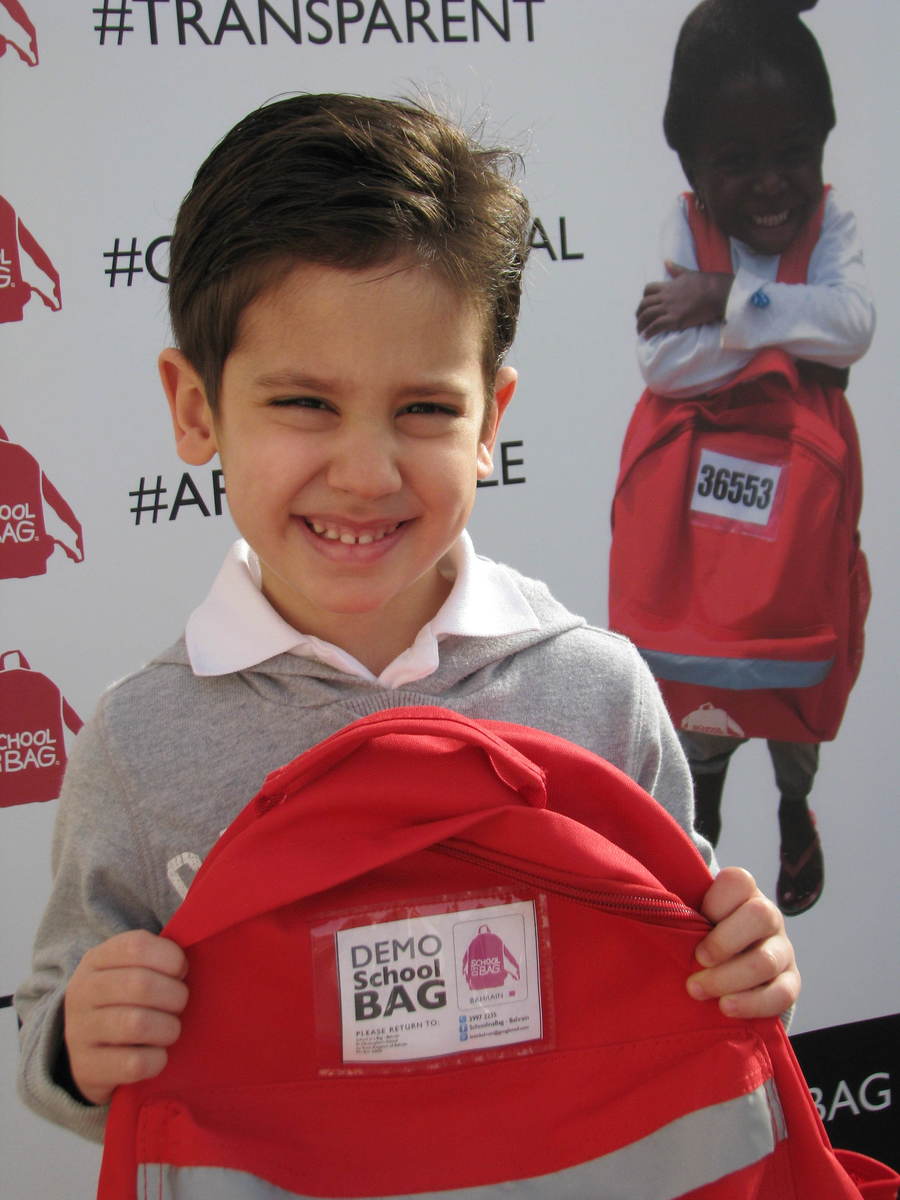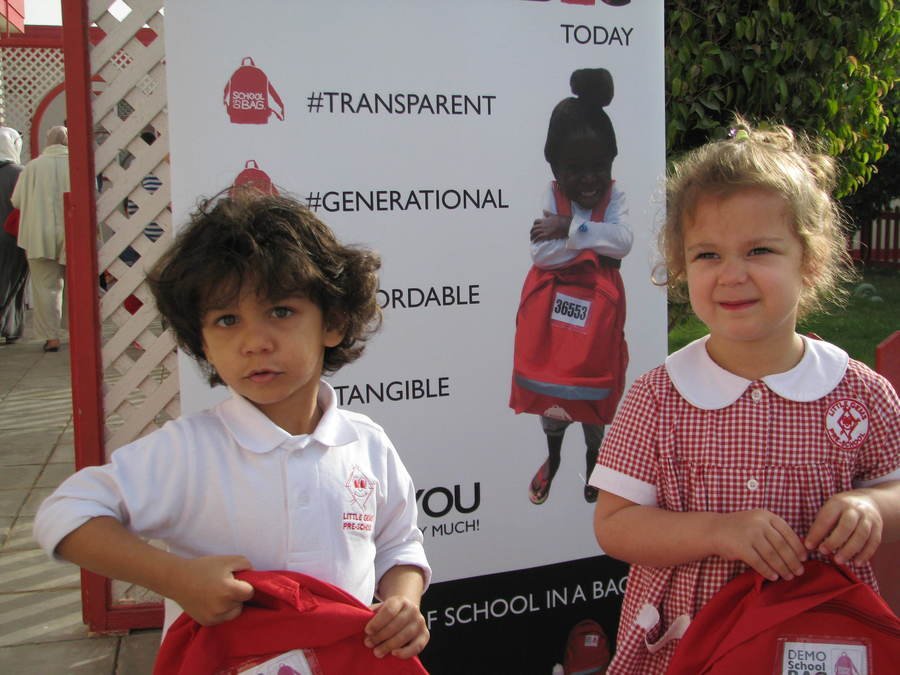 Please explore our website and let our 'Little Gems' show you some of the things they do and how much fun they have doing them! For recent photographs of theme related activities, parties and outings head to our 'News' page, where you will also find a calendar of our upcoming events.

We would of course love to show you our school in person! Click on 'Contact us' if you would like to arrange a visit or 'Apply' if you would like to download a Registration form.
Please call the office on +973 17694356 or alternatively you can email us on: info@little-gems-preschool.com for more information.
Latest Little Gems, from the office Events
Music Club24Jun2018

12:15 pm - 1:00 pm @ School Hall

Music Club with Ms Sara Watson
Football Club25Jun2018

12:15 pm - 1:00 pm @ School Hall

Juventus Football Academy
Tennis Club26Jun2018

12:15 pm - 1:00 pm @ School Hall

Tennis for Tots
Last day of Term 3 and the academic year.28Jun2018

7:45 am - 12:45 pm @ Little Gems

This is last day of Term 3 and the academic year. There will be no aftercare facilities on this day. We wish all our students who are leaving us all the best in their new schools and look forward to welcoming children back who are returning to us for the new academic year.
Summer Camp 201801Jul2018

8:30 am - 05 jul, 12:30 pm @ Little Gems Pre-School

5 weeks of fun Summer Camp begins!
Summer Camp 201808Jul2018

8:30 am - 12 jul, 12:30 pm @ Little Gems Pre-School
Summer Camp 201815Jul2018

8:30 am - 19 jul, 12:30 pm @ Little Gems Pre-School
Summer Camp 201822Jul2018

8:30 am - 26 jul, 12:30 pm @ Little Gems Pre-School
Little Gems Pre-School News
Driving while on school premises

Information

Information on our upcoming Summer Camp!
Further Articles »