Tuesday 29th November 2016..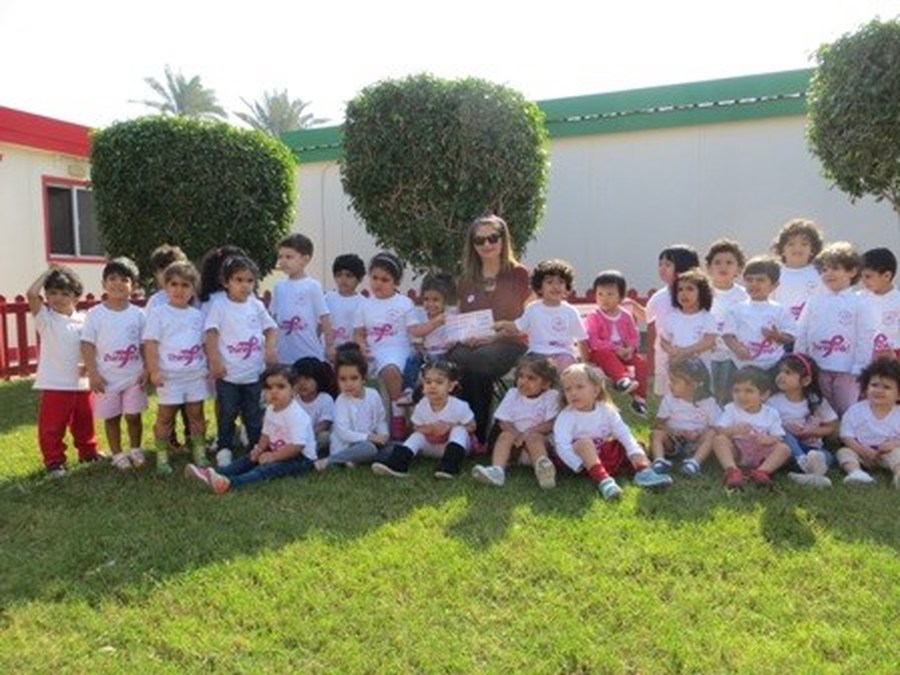 The children had a visit from Ms Selia Nicolaou from 'Think Pink' Bahrain and presented her with a cheque from our fundraising last month.
Think Pink Day Thursday 27th October 2016
We wish to thank all our parents for their tremendous support. We raised the fantastic amount of BD938 from our mufti day, sale of the t-shirts, sale of special items each of the children made and of course your very generous donations.
Think Pink Day